10/3 & 10/4 2020- Find Your Flow Mixed Media Workshop with Jenny Grant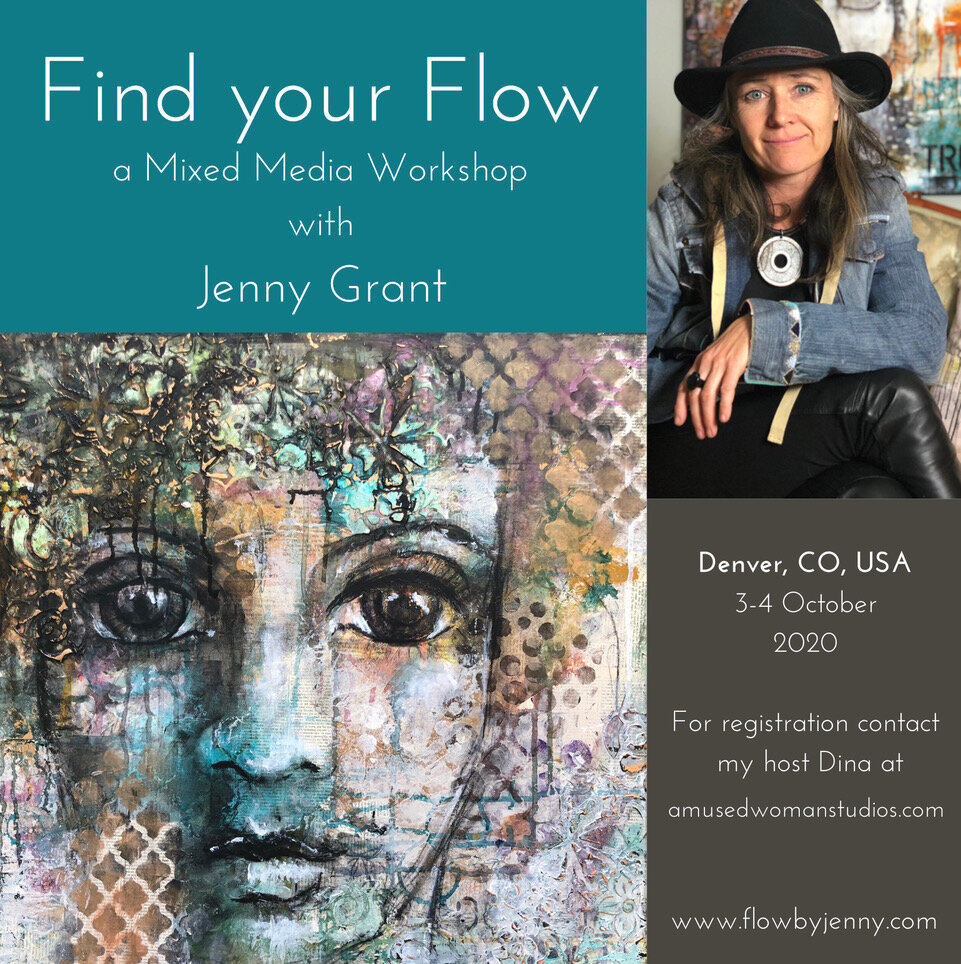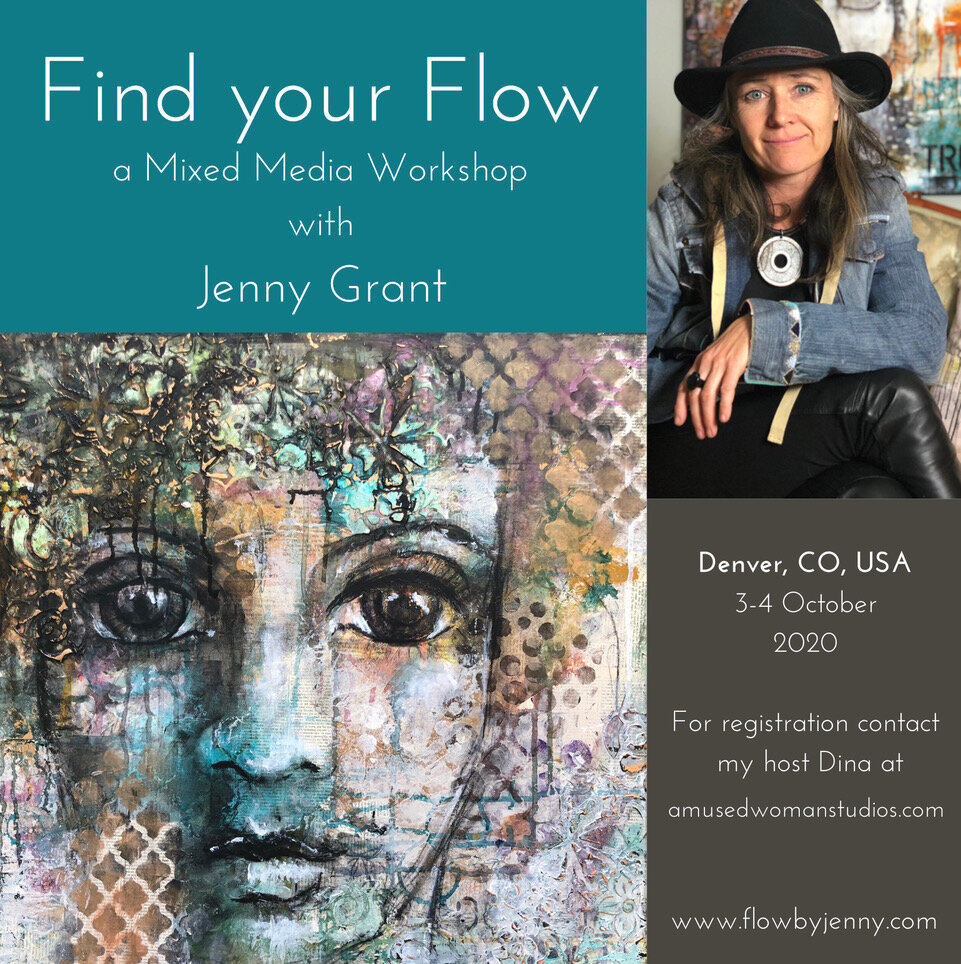 10/3 & 10/4 2020- Find Your Flow Mixed Media Workshop with Jenny Grant
Pre-registration Required Minimum 12/Maximum 14 Guests. Investment $310, does not include supplies. Kits will be available for an extra charge. Supply list will be sent upon registration.
October 3 & 4th 2020 from 10AM-4PM
A mixed media workshop with Jenny Grant. Jenny will share all her favorite mixed media techniques and processes. We will work with different media such as paper collage, acrylic paint, acrylic medium, ink and pens on a big stretched canvas. The first day we will play intuitively with paper collage, stencils and acrylic ink. The second day we will continue to add layers to add depth, grunge and detail and if you want we will find imagery to add to the canvas. Jenny usually adds a face depending on what the participants want her to paint.
Do you like to be creative? Would you like to have a relaxing fun weekend, just for you? You can be a beginner or an experienced artist. This workshop is for everyone!
About Jenny Grant
Jenny is Swedish living in Stockholm. She is a Mixed Media artist and teacher on a mission to inspire people to be brave, to use their creativity and do more of what they love. Her work is very rich with many layers that add depth and texture to her work. People often find her art very peaceful even though it is colourful and full of energy. Her works are hanging in private collections around the world.
Jenny also loves art journaling which gives her a resting place and time to recover. She makes her own art journals out of scraps and her art journaling process is totally free from requirements, rules, results or obligations. Art Journaling is an important part of Jenny's creative process and it is a way to prevent creative blocks by helping her to let go and to find her flow.
Jenny runs workshops both in-person and on-line. Her in-person workshops and retreats are available in many places around the world. She does mixed media workshops on big canvases and art journaling workshops.
Jenny believes that we all have the power and knowledge within ourselves to live our lives in tune with ourselves.
Find out more about Jenny: